Mylands, a venerable English paint manufacturer established in 1884, is deserving of your attention if you are planning any redecoration or floor sanding.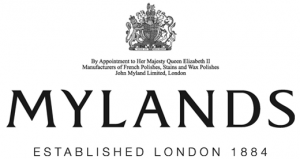 "Today, we're still in Lambeth, the last remaining paint manufacturer in London, and John's great-grandson Dominic Myland carries on the family tradition of perfection in paint.
We're preserving the time-honoured, traditional approach to making the finest quality paints and finishes, while making the most of the latest technical advances in paint development. By blending the old with the new, we're creating time-honoured shades and finishes with all of the benefits of modern performance and technology."
Mylands have just released their new spring collection, which can be found here.
We hope to use their products more often in 2017.