We recently encountered the work of Diespeker – a venerable specialist in terrazzo, established in London in 1881 – while working on the new restaurant in Herne Hill, Llewelyn's.
Here is the bespoke terrazzo used in the restaurant, "a mix of grey, black and red/brown marble chippings in a light cement".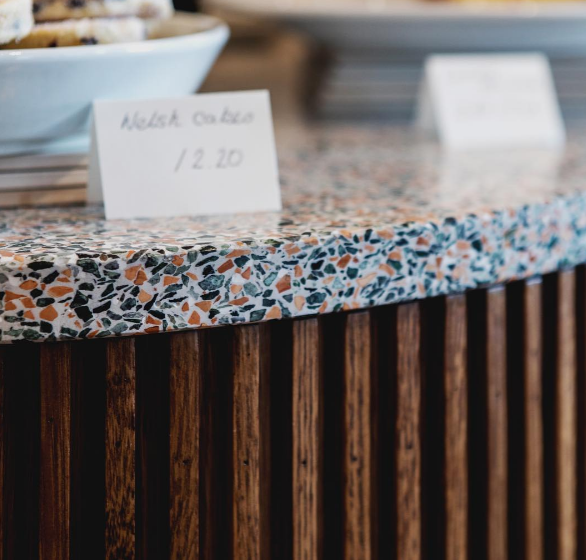 Diespeker have a summary of the material on their website: "Terrazzo originates from Italy where, around 500 years ago, quarry workers used stone offcuts for flooring in their own homes. At first, the finish was rough-set and uneven but as methods progressed, the flexibility and benefits of terrazzo were recognised."
Here is another striking bespoke terrazzo from Diespeker, using only glass.